A STORIED HISTORY OF NEW ORLEANS STEWARDS AND STORYTELLERS
Longway is a tavern that still views New Orleans' French Quarter as a neighborhood. We are a third place for everyone living, working, and playing in the French Quarter--a casual spot with an open-air courtyard where you can grab a bite and a beer before heading off to other destinations, have dinner, or to savor a nightcap when the party is winding down. Cesar Nunez's food offers creative twists on nostalgic tavern fare, while Anna Giordano's cocktails give the same treatment to the French Quarter classics that we all grew up drinking.
In the early 20th Century, 719 Toulouse was the home of Roark and Mary Rose Bradford. As both were writers who napped throughout the day and wrote at night, their home was an all night, every night open house. When winding up a night on the town, friends would ring the bell of 719 Toulouse where Mary Rose appeared with grits, bacon, eggs and coffee for any or all. She was never ungracious toward those who took the long way home. Mary Rose found them to be kindred spirits. Longway Tavern continues to honor their tradition of hospitality today. Happy Hour is daily from 4-6pm and offers $5 Sidecars, Moscow Mules, select glasses of house wine and $24 bottles of happy hour wines.
LOCATION
719 Toulouse Street
New Orleans, LA 70130
HOURS
Bar & Kitchen
Mon-Thu 4p-11p Fri/Sat 1130a-12a Sun 1130a–11p
Happy Hour
4p–6p Daily
PHONE
(504) 962-9696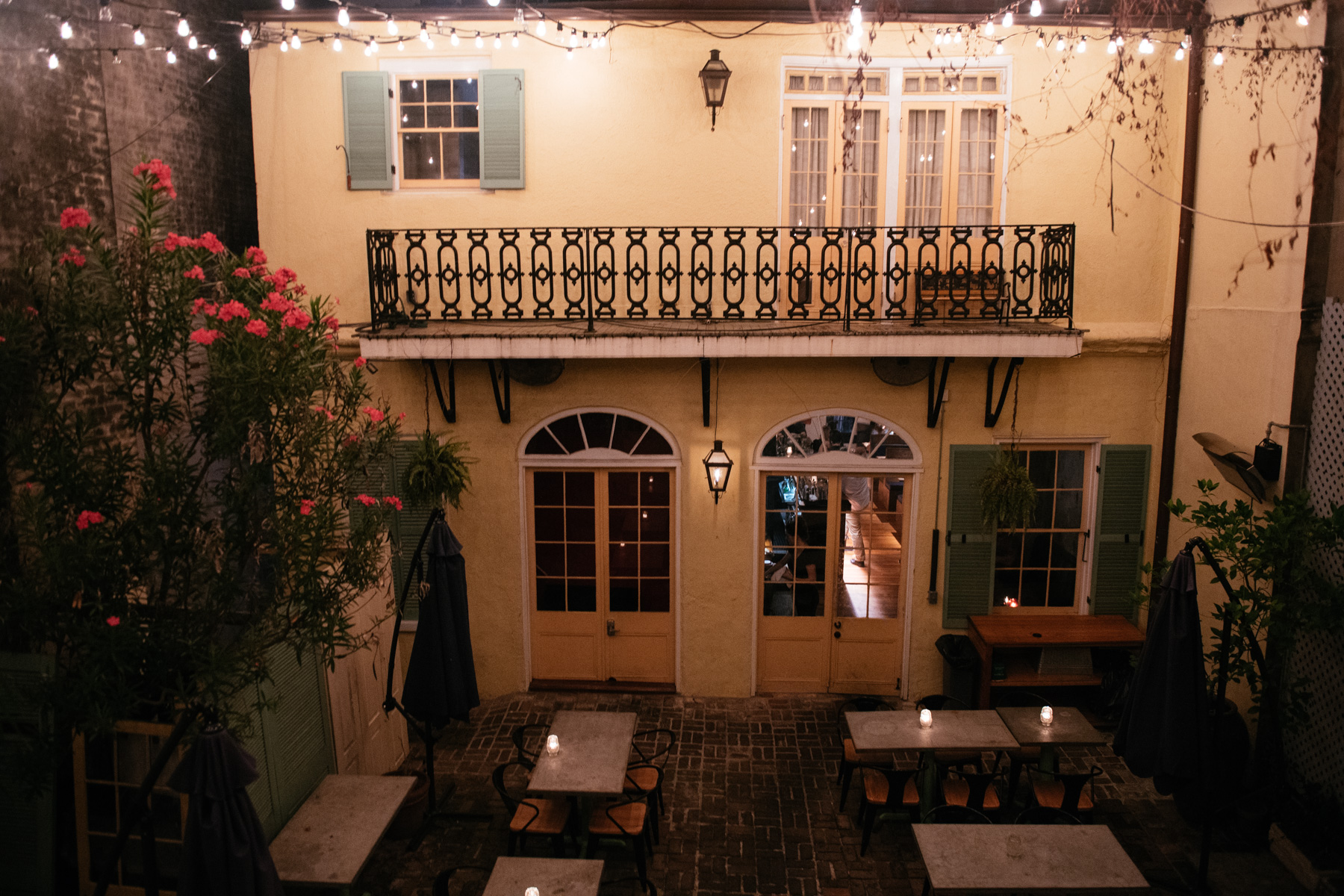 Walk-ins are welcome at any time. We have an excellent bar for waiting and serve the full menu at the bar. This seating is on a first come, first served basis.